How do I get vaccinated?
In the United States, everyone 12 years and older is now eligible to be vaccinated. To find vaccine providers near you, visit vaccines.gov (available in English and Spanish).
Vaccine FAQs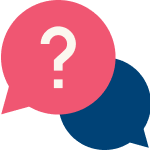 You probably have a lot of questions. That's normal. We have answers.
State vaccine information
For more information about your state's vaccine rollout plan, click your state below.